Healthy Skin Looks Good on You
Visit a board certified dermatologist in Lafayette, LA
Taking care of your skin is essential to your overall health. Lafayette Dermatology and Cosmetic Center is dedicated to taking care of you and helping you achieve your healthy skin goals. A board certified dermatologist will work with you to establish a skin care treatment that eliminates dangerous conditions and leaves you with beautiful, healthy skin.

Consult a dermatologist in Lafayette, LA about your skin care concerns. We offer a wide variety of dermatology services, medical services, aesthetician services, cosmetic services & more!
The importance of routine skin exams
The primary purpose of routine skin screenings is to detect and prevent skin cancer. Nearly 1.5 million people in the United States are diagnosed each year with skin cancer and early detection is key. Surprisingly, there are other health concerns a dermatologist can spot in a skin screening such as:
Poor circulation
Failing organs
Autoimmune disease
Hormonal imbalance
Heart disease
Don't put off your skin exam any longer. Visit a dermatology center in Lafayette, LA for a skin screening today.
We are now a SkinCeuticals Flagship Location!
Patients can use the code FLAGSHIP20 for 20% of their 1st time shopping experience in our store.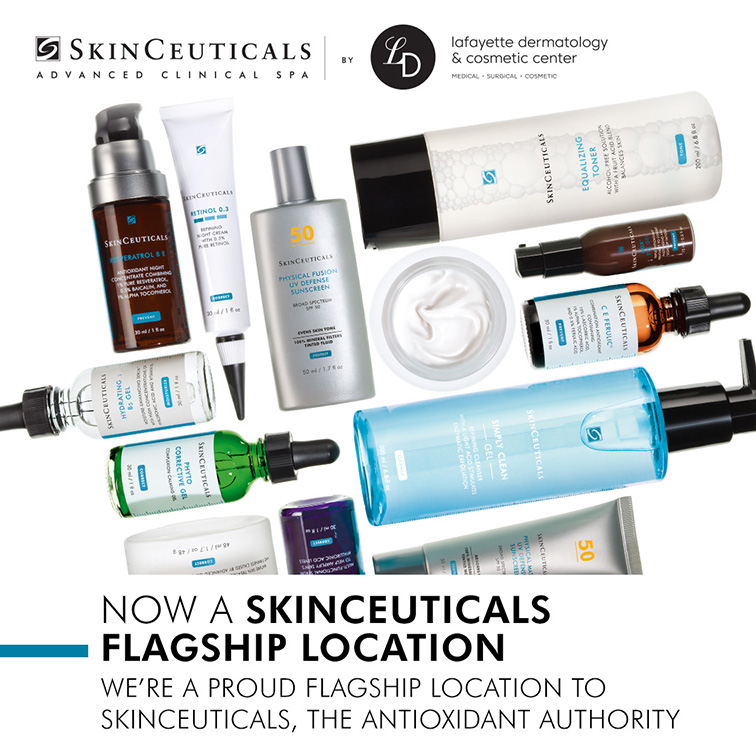 Bringing out the best in you
Lafayette Dermatology and Cosmetic Center has skin care treatments that can alleviate a variety of skin conditions, including:
Dark spots and skin lesions
Acne and enlarged pores
Fine lines and wrinkles
Unwanted facial or body hair
Skin laxity
Our board certified dermatologists will examine your skin and coordinate a treatment plan that works for you. Stop hiding behind hats and makeup. It's time to feel great in your skin. Call 337-524-1700 today to schedule an appointment at our dermatology center.